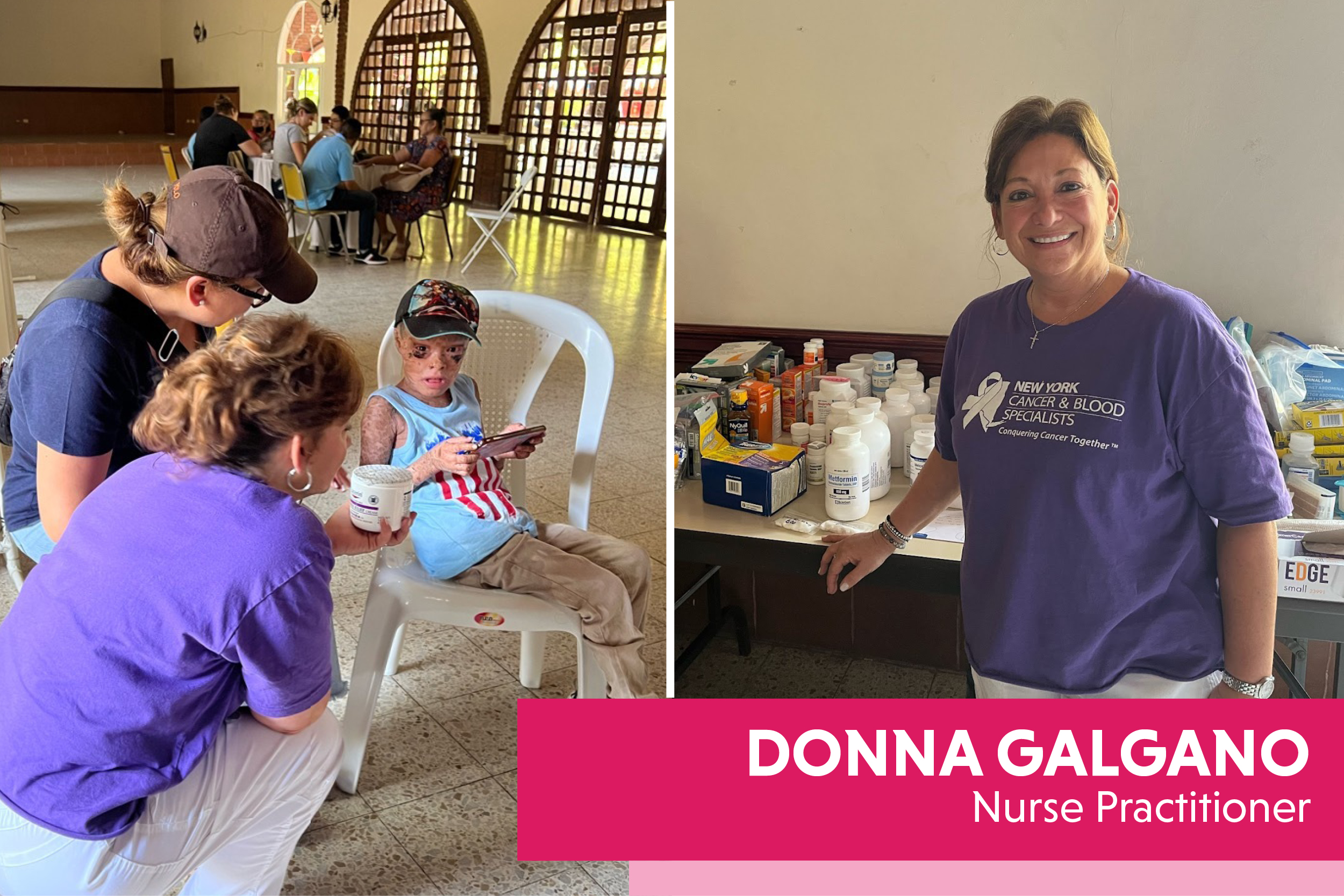 Nursing a Passion for Mission Work and Community Outreach
Nurse Practitioner Donna Galgano from our Great Neck Breast Health office has been actively involved in mission trips for over five years. She has completed five international trips to Nicaragua, Puerto Rico, and Honduras and has also organized two trips to Brooklyn and Baltimore to serve low-income areas in Maryland.
Nursing has always been her calling. After her first mission trip, she established a Not For Profit Community Outreach Center called People Loving People, where she serves those in need regularly. The center supports a food pantry that feeds over 160 families a week, offers a Homework Helpers Program for children of Spanish-speaking parents, and an ESL program. Donna offers her services as an NP for free to those in need without insurance and has vaccinated over 200 people from the community. The center also offers a free mammo van and a health screening van twice yearly.
On her recent trip to Honduras, Donna, together with her husband and daughter, who is also a nurse, directed the medical clinic, where they saw over 400 patients in four days. Despite waiting for up to four hours in 90-degree weather to be seen by a doctor, the patients appreciated the medical services provided. In addition to directing the medical team, Donna and her team dug a cistern to provide fresh water to a village without access and conducted a "fun" camp for the kids of patients while they waited. Donna's work in Honduras was extra meaningful since many of the families from her food pantry immigrated from Honduras. She also video-called her clients from home during the trip to show them all the work being done there.